2 in1 Folding Electric Treadmill Under Desk Walking Pad Home Office Portable USA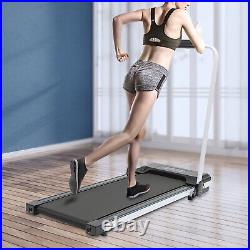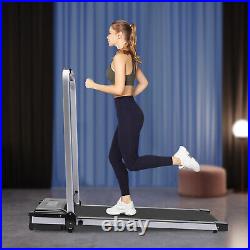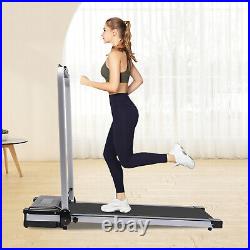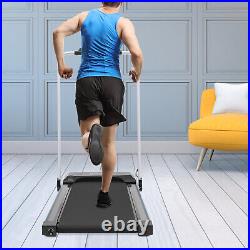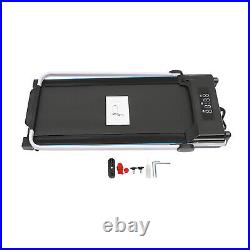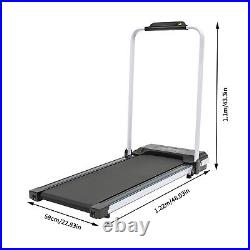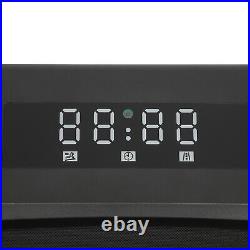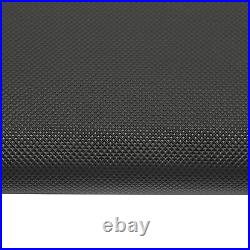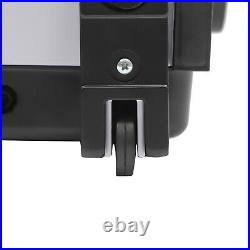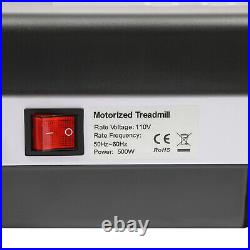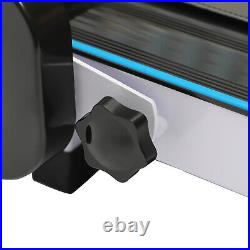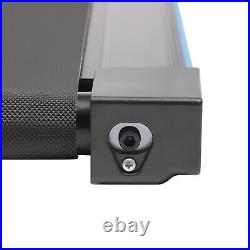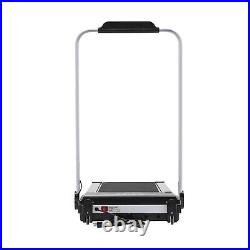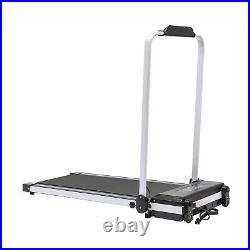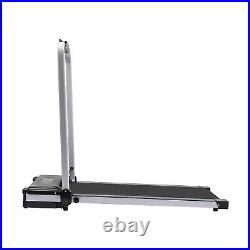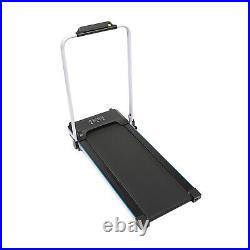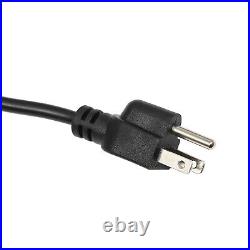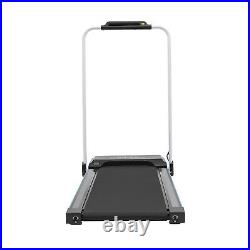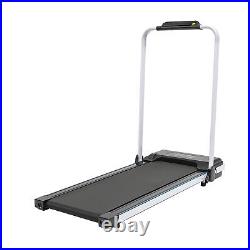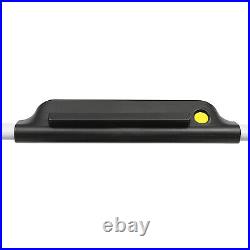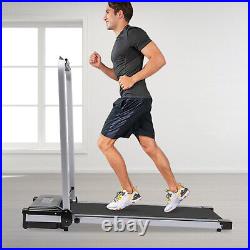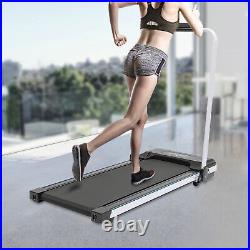 Specification Material: PVC, ABS, Steel, EVA, Rubber, Iron Surface Treatment: Baking Paint Color: Black Shape: Rectangular Assembly Required: No Motor Type: Pure Copper Silent Motor Mounting Type: Floor-standing Handrail Folding Angle: 0-90° Screen Type: LED (Time, Speed, Distance) Driving Force: Electric Vibration Value: Less than 0.5mm/s Rate Voltage: 110V Rate Frequency: 50-60Hz Power: 500W Horsepower: 2.0hp(Peak), 0.65hp(Continuous) Speed: 0.8-10km/h/0.5-6mph Noise: Below 40dB Battery Type:1 Button Battery(Included) Max. Load-bearing Capacity: 100kg/220.46lbs Remote Control Range: 2m/6.56ft Package Included 1 Folding Treadmill 1 Remote Control 1 Bottle Lubricating Oil 1 Red Emergency Stop Button Other Accessories for Installation. 2 in 1 Electric Treadmill Under Desk Walking Pad Home Office Fitness Exercise. Exercise can take away a day's fatigue, release bad emotions, and exercise our bodies.
Our folding treadmill can undoubtedly be your emotional support. High-quality PVC, ABS, rubber, and steel ensure your smooth sports.
220.46lbs load-bearing capacity and performance can provide you with a more pleasant sports experience and lay the foundation for your good mental state the next day! Material: PVC, ABS, Steel, EVA, Rubber, Iron. Motor Type: Pure Copper Silent Motor.
Screen Type: LED (Time, Speed, Distance). Vibration Value: Less than 0.5mm/s.
Horsepower: 2.0hp(Peak), 0.65hp(Continuous). Battery Type:1 Button Battery(Included). Remote Control Range: 2m/6.56ft. Power Cord Length: About 1.6m/5.25ft.
Gross Weight: 20kg/44.09 lbs. Net Weight: 17.9kg/39.46 lbs.
Package Size: 1305513.5cm/51.1821.655.31inch. Product Size: 58122110cm/22.8348.0343.3inch. 1 Red Emergency Stop Button. Sturdy and Durable: PVC, ABS, steel, rubber and iron baking paint process make this product strong, wear-resistant, impact-resistant, and rust-proof, and can be kept beautiful and practical without frequent replacement. Enjoy Fitnes: With it, you can enjoy fitness at home freely and are no longer subject to the long commute, traditional equipment, bad weather, expensive costs, judgments of others, the complexity of using products, etc. Multiple Exercise Modes: You can adjust the speed to achieve different exercises (0.5-6mph), for example, 0.5-1.8mph can achieve a slow walk after meals, 2.5-3.1mph can achieve a brisk walk fitness, over 3.7mph can help jogging to lose weight. Strong Power: It adopts pure copper silent motor with a continuous output horsepower of 0.65hp and a maximum horsepower of 2.0hp, low energy consumption, and low noise (below 40 db), which can provide you with enough power to make your running or slow walking more smooth without affecting others. Powerful load-bearing Capacity: The solid material, firm track, thickened support frame, and stable structure provide the product with an excellent load-bearing capacity of 220.46 pounds, making it suitable for most people.
Smart Life: The LED display screen on the body clearly shows time, speed, and distance, monitoring your exercise data in real-time. The remote control allows you to easily adjust the speed without bending over. High Safety and Comfort: The silicone shock absorption function and heat sink can effectively protect your knees, back, joints, muscles, and ankles from impact. The red button on the handle can achieve an emergency stop to solve the problem of sudden malfunctions. In addition, the widened about 20-inch running belt can also bring you a safer and happier running experience.
Easy to Clean: The smooth surface allows you to clean directly with a towel and water. Convenient Storage: The foldable design of the armrest allows you to easily put it under your bed, under the sofa, under the TV cabinet, or behind the door. When you lay it flat it only takes up about 0.07 square meters of space. Ideal Gift: You can give it as a gift to your workout-loving friends, family, or co-workers on holidays like Christmas, Thanksgiving, or birthdays. It can be widely used in homes, gyms, offices, etc.
And is suitable for jogging, brisk walking, or even slow walking for adults, teenagers, and even the elderly. Do not put fingers between rear end cup and rear roller! The product defaults to a single run of 30 minutes, and will automatically stop when the time is up.
You can also use MODE mode to set the running time. It is recommended to take a break after a single run and the lubricant needs to be added when using this item. Please do not place the treadmill on the carpet during use to avoid motor overheating, and please keep it away from children and pets. Please add lubricating oil frequently to prolong the service life of the treadmill. Please note that lubricating oil cannot be drunk, and please keep it in a shady place that is away from open flames.
Please allow the slight color difference caused by the shooting light and 1-3cm error due to manual measurement, and make sure you do not mind before ordering. Feedback is very important to us. It is impossible to address issues if we do not know about them!
Faction is our ultimate goal. We work hard to earn your trust and future business.
A If you receive a defective item, you may return it or ask for a discount. Due to time zones, our reply to your questions may not be immediately. If it's non-workdays, please kindly be patient and wait till Monday.